HACCP / ISO 22001
Hazard Analysis and Critical Control Points (HACCP)
ISO 22001 Food Safety Management
---
What is HACCP/ISO 22001 Food Management System:
ISO 22000:2005 is an international standard that specifies requirements for a food safety managementsystem where an organization in the food chain needs to demonstrate its ability to control foodsafety hazards in order to ensure that food is safe at the time of human consumption.
ISO 22000:2005 is applicable to all organizations in the food chain, regardless of size, that want toimplement systems that consistently provide safe products.
The ISO 22000:2005 standard outlines Food Safety Management System Requirements for anyorganization in the food chain, and is one of a family of standards focused at the development,implementation and improvement of a food safety management system.
HACCP /ISO 22001: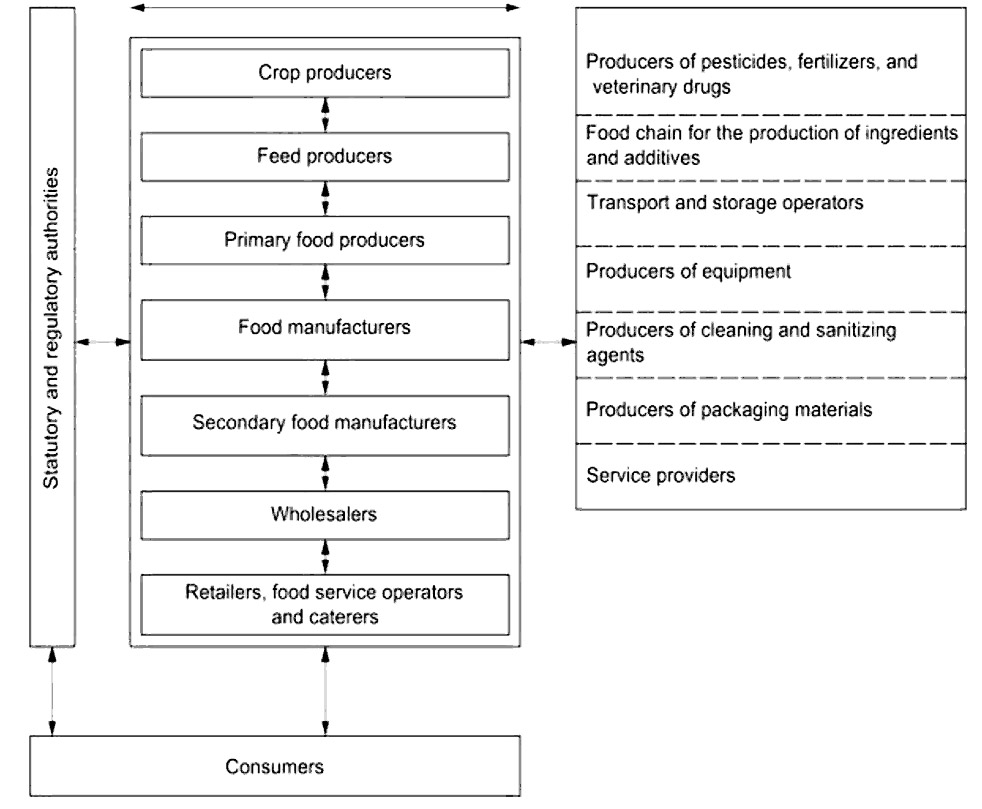 Any organization can benefit from implementing HACCP / ISO 22001 as management principles.
HACCP is a preventative food safety management system in which every step in the manufacture, storage and distribution of a food product is analyzed for microbiological, physical and chemical hazards.
HACCP can be critical to your compliance with national or international food safety legislation. It provides a risk management tool that supports other management systems standards across the food industry such as ISO 22000 Food Safety Management. HACCP outlines good manufacturing processes for all food sectors and can be key to your business when taking part in international trade. It is especially suitable for primary producers, manufacturers, processors and food service operators.
Customer focused organization.
Leadership.
Involvement of people.
Ensuring process approach.
Systematic approach to management.
Factual approach to decision making.
Mutually beneficial supplier relations.
Continuous improvement.
Who Needs ISO 22001
Since ISO 22000 is a generic food safety management standard it can be used by any organization directly or indirectlyinvolved in the food chain including- Farms, Fisheries and Dairies, Processors of Meats, Fish and Feed, includingManufacturers of soups, snacks, bread, cereal, beverages, canned and frozen food, etc as well as food service providerssuch as restaurants, fast food chains, hospitals and hotels.Supporting services should not be forgotten and providers of food transportation storage and distribution, cateringservices as well as product suppliers for equipment, additives, raw materials, cleaning and sanitizing products, packaging.
The Benefits of HACCP /ISO 22001:
ISO 22001 Certification helps in:
Ensuring safe food.
Reducing foodborne diseases.
Better quality and safer jobs in the food industry.
Better utilization of resources
More efficient validation and documentation of techniques, methods and procedures.
Reased profits.
Increased potential for economic growth and development