GRI 403 : 2018
---
GRI 403: Occupational Health and Safety
What is GRI 403?
GRI (Global reporting initiative) 403: Occupational Health and Safety sets out reporting requirements on the topic of occupational health and safety. This Standard can be used by an organization of any size, type, sector or geographic location that wants to report on its impacts related to this topic.
There are two basic approaches for using the GRI Standards. For each way of using the Standards there is a corresponding claim, or statement of use, which an organization is required to include in any published materials.
1. The GRI Standards can be used as a set to prepare a sustainability report that is in accordance with the Standards. There are two options for preparing a report in accordance (Core or Comprehensive), depending on the extent of disclosures included in the report. An organization preparing a report in accordance with the GRI Standards uses this Standard, GRI 403: Occupational Health and Safety, if this is one of its material topics.
2. Selected GRI Standards, or parts of their content, can also be used to report specific information, without preparing a report in accordance with the Standards. Any published materials that use the GRI Standards in this way are to include a 'GRI-referenced' claim.
Requirements, recommendations and guidance
The GRI Standards include: .
Requirements. These are mandatory instructions. In the text, requirements are presented in bold font and indicated with the word 'shall'. Requirements are to be read in the context of recommendations and guidance; however, the organization is not required to comply with recommendations or guidance in order to claim that a report has been prepared in accordance with the Standards. .
Recommendations. These are cases where a particular course of action is encouraged, but not required. In the text, the word 'should' indicates a recommendation. .
Guidance. These sections include background information, explanations, and examples to help organizations better understand the requirements. .
An organization is required to comply with all applicable requirements in order to claim that its report has been prepared in accordance with the GRI Standards. .
All services and programs that aim to prevent harm and promote workers' health are expected to respect workers' right to privacy. Organizations are expected not to use workers' participation in such services and programs, or the health data derived therefrom, as criteria for their decisions regarding employment or engagement of workers, including termination, demotion, promotion or offering of prospects, compensation, or any other favourable or unfavourable treatment.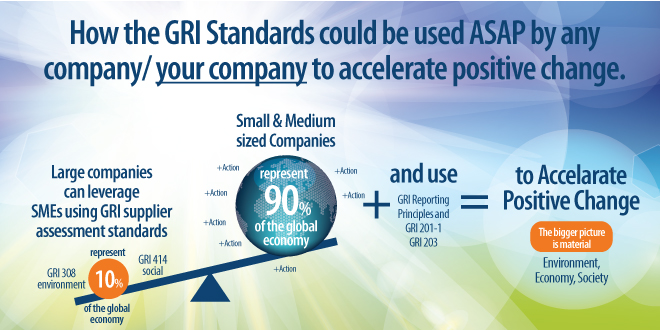 *Certification Review & Decision includes; granting, refusing, maintaining, renewing, suspending, restoring or withdrawing certification or expanding or reducing the scope of the certification.
Once is released Certification will last for three years and is subject to mandatory audits every year to ensure that you are compliant. At the end of the three years, you will be requested to complete a reassessment audit in order to become recertified to the standard.
Contact our team today to receive a free no-obligation competitive quotation from our dedicated business development team. We will devise a comprehensive quote which will be in line with your requirements.
Who are the intended users of the Standard?
The simple answer is all organisations. As long as your organisation has people working on its behalf, or who may be affected by its activities, then using a systematic approach to managing health and safety will bring benefits to it. The standard can be used by small low-risk operations equally as well as by high risk and large complex organisations. While the standard requires that OH&S risks are addressed and controlled, it also takes a risk-based approach to the OH&S management system itself, to ensure a) that it is effective and b) being improved to meet an organisation's ever changing "context". This risk-based approach is consistent with the way organisations manage their other "business" risks and hence encourages the integration of the standard's requirements into organisations' overall management processes.
How does GRI relate to other standards?
ISO 45001 follows the high-level structure approach that is being applied to other ISO management system standards, such as ISO 9001 (quality) and ISO 14001 (environment). In developing the standard, consideration has been given to the content of other international standards (such as OHSAS 18001 or the International Labour Organisation's "ILO –OSH Guidelines") and national standards, as well as to the ILO's International Labour standards and conventions (ILSs).
Those adopting the standard, once it has been published, should find its requirements consistent with the other standards. This will allow for a relatively easy migration from using an existing OH&S management system standard to using GRI, and will also allow for the alignment and integration with the requirements of other ISO management system standards into their organisation's overall management processes
GRI Global reporting initiative promotes the "adoption of an integrated process approach to effectively deliver managed services to meet the business and customer requirements".