BUSINESS EXCELLENCE
Kayzed Consultants are specialized in the entire range of ISO management system certification standards, Business process re-engineering (BPR), Total Quality Management System (TQM)
Our consultants provide world class consulting services and training for achieving;
Business Excellence adopting EFQM Methodology
Excellence models like EFQM/DQA/SKEA/MRM
Six Sigma adopting DMAIC Methodology
CMMI – Capability Maturity Model Integration
Kayzed Consultants offers business excellence solutions in Saudi Arabia, Oman, UAE & many more countries
---
Process Approach & Methodology
Kayzed Consultants to enable Companies to meet the Standards/Criteria for the Awards as under:
Gap Analysis between an Organization's prevailing vs required Business Excellence Standards
Integrated Consulting Programs to bridge the Gaps and achieve required Business Excellence Standards, including the following:
Consulting
Training & Development
Management Workshops
Surveys & Analysis
Benchmarking
Pre-Assessments for Awards to ensure preparedness
Management Consulting to sustain the Business Excellence Standards
Other widely used methods of continuous improvement – such as Lean Six Sigma and Total Quality Management – emphasize employee involvement and teamwork; measuring and systematizing processes; and reducing variation, defects and cycle times.
Operational Excellence / Lean Six Sigma Deployment Services
•            Deployment Strategy and Implementation
•            Training Strategy, Design and Delivery
•            Implementation Planning and Execution
•            Programme Management
•            Project Selection, Project Management, Project Execution
•            Business and Operations Review
•            Business and Operations Base-lining
•            Business and Operations Performance Measurement
•            Process Mapping and Value-Stream Mapping
•            Operational (Cost, Service, Risk) Improvement Identification
•            Cost Reduction Identification
To deploy Operational Excellence / Lean Six Sigma successfully in a cost-effective manner, it is necessary to begin by base-lining current processes and metrics. Our Operations Review assesses the business infrastructure and the performance of the key business processes, analyses the operational efficiency of the organisation and identifies potential opportunities for financial savings and for improvements in quality, service and risk management. The Operations Review will identify key areas requiring operational and process improvement. The defined improvement projects aim to be narrow enough to allow them to be completed within 6 to 12 months (and often much less), and hence be able to demonstrate early success (and positive ROI) to the rest of the business.
The EFQM Model is a globally recognized management framework that supports organizations in managing change and improving performance.

Kayzed Consultants is one of the leading EFQM services providers in UAE, Oman, Kuwait & many more countries
Benefits:
Creating comprehensive framework for improvement, spreading the culture of continuous improvement
Roadmap for enhancing motivation for improvement
Improving competitiveness by focusing on what matters
Optimizing resources by focusing on strategically important projects.
Capability Maturity Model Integration Consultancy (CMMI)
The Capability Maturity Model Integration (CMMI) is a process and behavioral model that helps organizations streamline process improvement and encourage productive, efficient behaviors that decrease risks in product, and service development
CMMI addresses the following areas:
1) CMMI for Development
2) CMMI for Services
3) CMMI for Acquisition
Key Benefits/Solutions
Collections of best practices that help organization to improve their processes.
Provides framework for consistency of processes & product.
Comprehensive integrated set of guidelines for providing superior services
Provide quality services to customers and end users
All organizations that have implemented CMMI  correctly, have achieved significant benefits
Enables on time delivery of services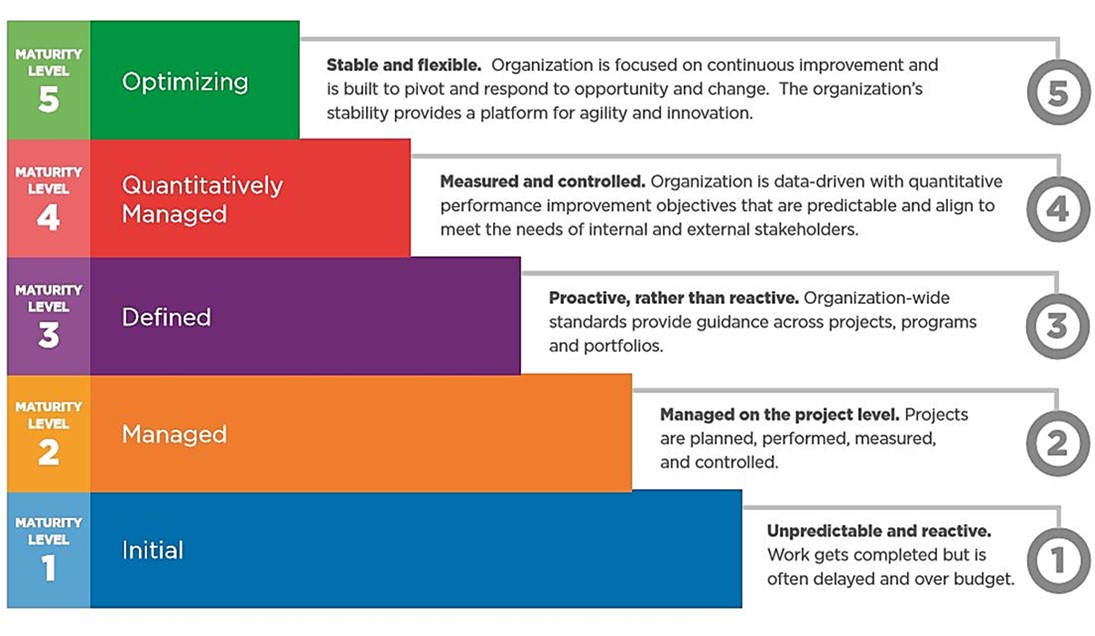 BUSINESS EXCELLENCE