ISO 20000-1
ITSM 20000:2011
---
IT Service Management Systems :
ISO/IEC 20000 is the international standard for service management. Part 1 of the ISO/IEC 20000 standard lays out a specification for a service management system (SMS). Part 2 provides guidance on SMS implementation.
It focused around IT servicemanagement. Certification to ISO 20000-1 ensures that yourday-to-day service delivery is carried out in a way that drivescustomer satisfaction through improved service.
ISO 20000 Model:
Organizations seeking to become certified against ISO 20000 must fulfill certain requirements, as outlined in ISO/IEC 20000:2011, Part 1: Service Management System Requirements - these are the mandatory requirements which must be fulfilled by organizations in order to be compliant with the standard
Benifits
Reduction in incidents and improved incident management
Reduction in response times & interruptions to IT service.
Improved management of cost leading to financial savings.
Greater understanding of roles & business objectives.
Ensuring legislative awareness & compliance
Adoption of an integrated process to deliver IT services.
Enhanced customer satisfaction improving client retention.
Consistency in the delivery of your service or product.
ISO 20000 ITSM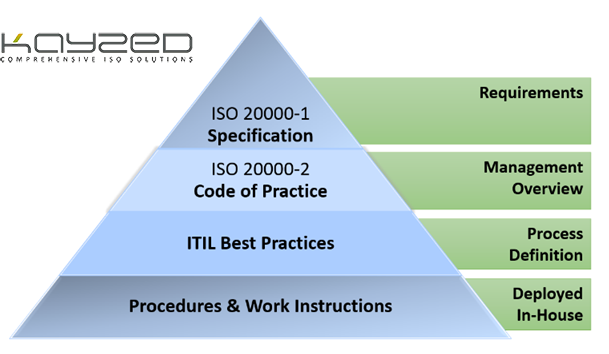 ISO 20000 promotes the "adoption of an integrated process approach to effectively deliver managed services to meet the business and customer requirements".